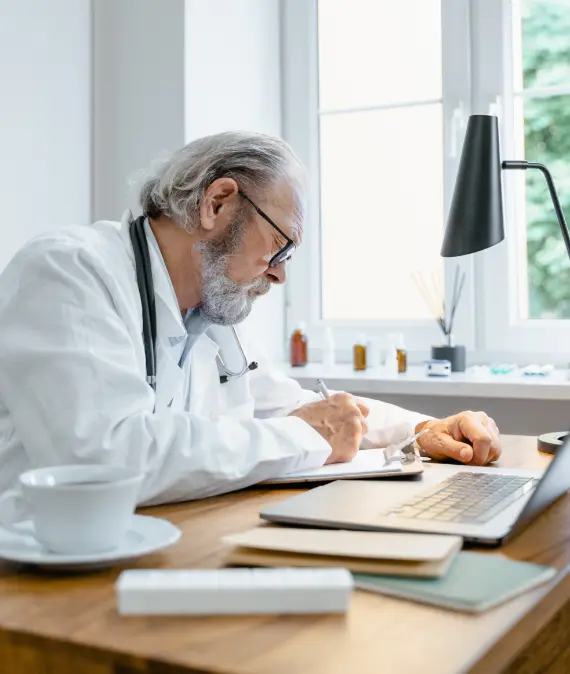 WHO W
E ARE   
Welcome to 24hrDOC, an esteemed telehealth platform accredited by the National Committee for Quality Assurance (NCQA). With pride, we extend swift and dependable healthcare solutions across the USA, establishing ourselves as a trusted brand within the industry. Our unwavering dedication is directed towards offering you and your family unparalleled medical treatment through our virtual doctors.

Bid farewell to the era of prolonged waiting times. With 24-hour telehealth services, we have revolutionized how you experience medical care. Say hello to a realm where inconvenient medical appointments are replaced by convenience. Through our cutting-edge telehealth platform, you gain unfettered 24 hours telehealth access to compassionate care, expert medical advice, and bespoke treatment plans, all delivered by proficient specialists. Engage with our 24-hour online doctor through our intuitive chat feature or delve into in-depth video consultations.

Our commitment transcends mere consultations. Immerse yourself in our patient forum, a hub of ideas and invaluable advice that underpins holistic wellness. Join a community united by a shared goal of well-being.
Transforming Healthcare Through Compassion and Technology
Our ethos is rooted in merging advanced technology with genuine empathy. We offer more than a telehealth experience; we provide a seamless, patient-centric journey that places your needs at the forefront.

Experience the unmatched convenience of our virtual platform, where access to licensed physicians is continuous. Our services include medical consultations, medication refills, and other services catering to your health requirements.

Partner with us to leverage our secure and reliable telemedicine services, offering cost-effective 24-hour online doctor appointments. With our devoted team of seasoned telehealth virtual doctors, you elevate your healthcare experience, placing your trust in comprehensive and compassionate telemedicine solutions.Contact Us to get Benefit from affordable online doctor visits through our secure and dependable telehealth services.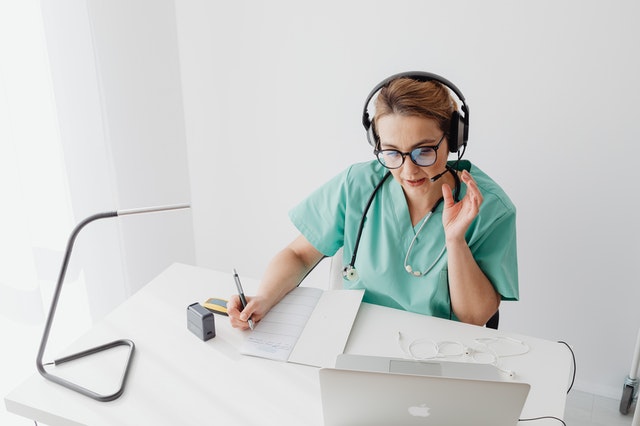 how it works
At 24hrDOC, our telemedicine platform empowers you to make informed decisions about your well-being.
Choose to stay healthy on your terms through our integrated virtual solutions.
Our Vision
We aspire to propel telemedicine to the forefront of medical care options. We strive to reach and serve diverse points of care by introducing innovative solutions. Our ongoing mission involves refining methodologies and processes, optimizing performance, and delivering intelligent, efficient online medical care accessible to patients. Throughout this journey, our commitment remains unwavering – we are your devoted partner in holistic well-being, guaranteeing the best telehealth, medical consultation, and telehealth services for patients.
Our Mission
Our mission is to enhance the quality of remote medical care, ensuring comprehensive coverage of patients' needs. We address health concerns through timely, specialized diagnoses, implementing new techniques to provide top-tier treatments for healthier lives. Our pledge lies in delivering exceptional care via 24-hour telehealth, expert medical consultation, and cutting-edge telehealth services.
Our Goals
As a united team, we endeavor to achieve optimal outcomes.
We maintain a foundation of honesty and transparency with our patients.
Quality care is our hallmark, defined by our high-standard telehealth treatment.
We pledge satisfaction, security, and unwavering confidence.
Each patient is treated with genuine warmth and profound respect.